I cycled along the Aegean Sea, hoping to cross the length of Turkey and find a way through Iran to Pakistan. As an American, I was about to face a brick wall when trying to enter certain Middle Eastern countries.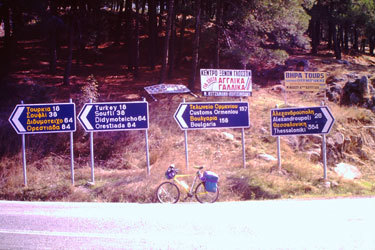 Mid October and the weather was changing. I needed better supplies -- fast.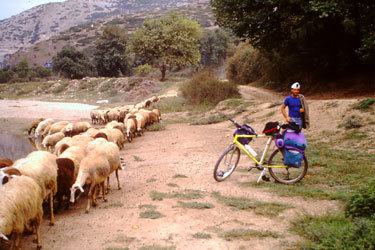 I entered Istanbul on October 20th. Rather than showing photos of the Blue Mosque and the like, I found places like the Marmara fish market and the underground bazaar to be less touristed and far more interesting.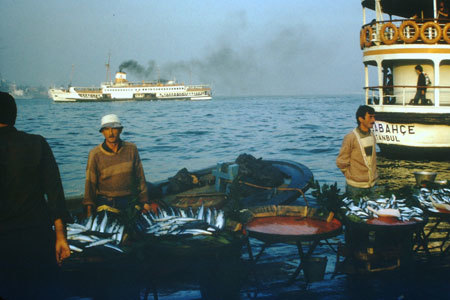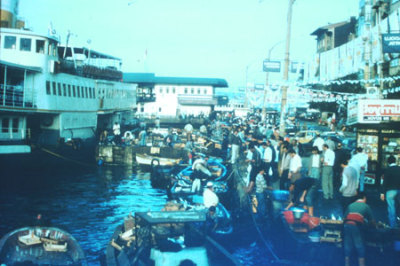 While in Istanbul, I was able to find certain crucial supplies that I had been missing since the robbery -- a tire pump for instance, and a few modest tools to effect basic repairs. I found a winter hat, some gloves, and two sweatshirts for the mountains to come.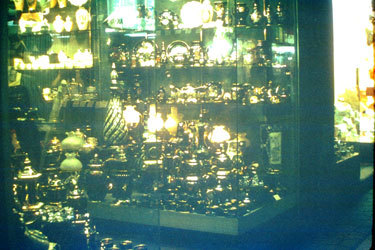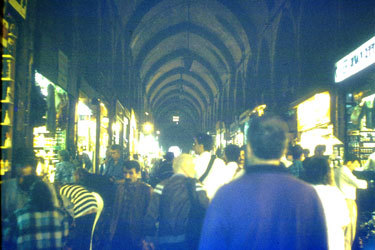 And here the mountains begin. Not yet cold enough during the day for a sweatshirt, but nights were getting rough. No hostels -- no showers in the mountains. Streams were ice cold.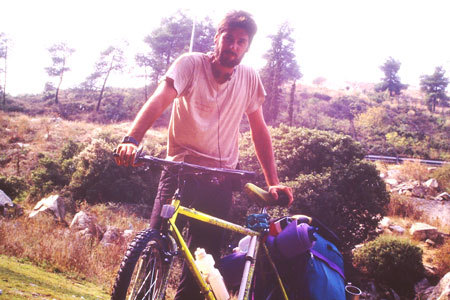 Not quite cold enough for snow, but the rain was fridgid -- turning everything into a muddy quagmire. Progress became grindingly slow.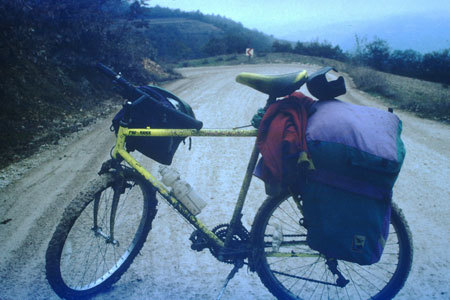 I was forced to build a fire every night in order to stay warm and dry out my gear -- no easy task, because the wood was always frozen.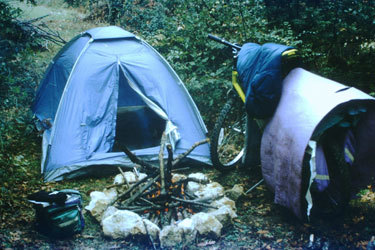 A rare "hotel room" in central Turkey. This was a luxury suite for five dollars, complete with a wood burning stove -- the Turks slept in a community room with cots separated by nothing but curtains. Aside from bike and equipment, I was wearing all my worldly possessions.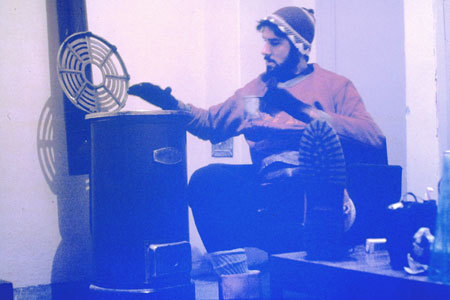 On to what amounts to a brick wall for Americans . . .