This is the story of my 25,000-mile journey around the world on a mountain bike -- beginning in America and ending in Hong Kong. My entire budget was $5,000, and my goal was to head east from Ohio and circle the globe until I ended up back in Ohio. At least . . . that was the plan.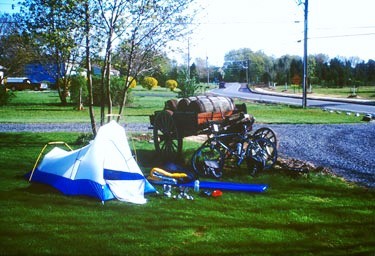 The rather dubious idea started when I bought a huge map of the world and began placing colored pins in all the places I wanted to visit around the globe -- Marakesh, Istanbul, Mumbai . . . I ended up with a lot of colored pins!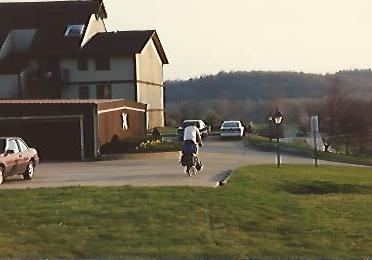 And I had no idea what was to come. The decision to do this by mountain bike was basically a whim, spurred on by a guy I read about who walked across America. Seemed wierdly simple at the time.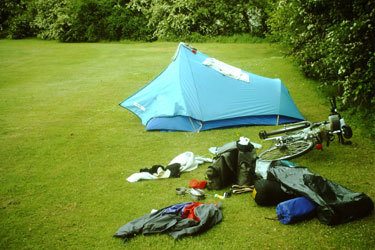 My book, One More Horizon, goes into the preparations in detail, but to put it succinctly -- I saved a woefully inadequate amount of cash, bought some gear, and quit my job, then hopped on a GT Timberline mountain bike and headed east.

So far . . . wierdly simple!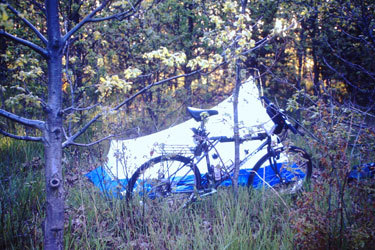 I camped just about anywhere in America. This is in an open field after a rainstorm -- rainfly on my tent and stuff laid out to dry.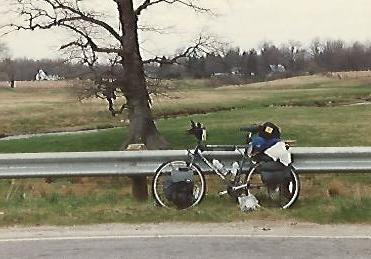 The American leg was relatively uneventful, although I would recommend that anyone trying something like this start in a Western country. It allows time to train and build strength before people start pointing guns at you.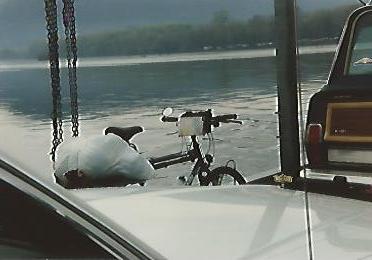 I should appologize in advance that this is by no means a comprehensive record of the journey. The vast majority of my photos were either stolen, confiscated, or did not survive the elements.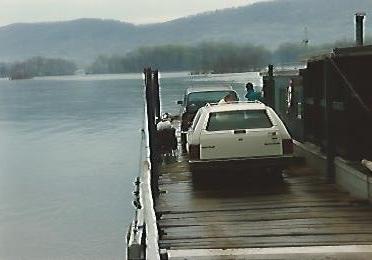 And, when I was in a tight spot, photography pretty much went out the window. Still, what remains provides a fairly good overview of what cycling across four continents can do to the human body -- and to equipment for that matter.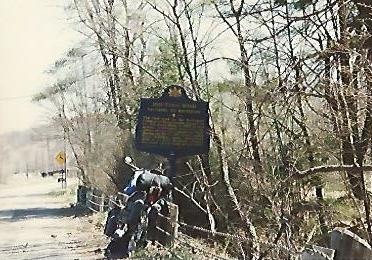 One sign marks Old State Road near Pittsburgh, formed from an old Indian trail, and the other marks a section of the Appalachian Trail near Allentown. Uneventful, but very serene cycling. Beats working in a cubicle.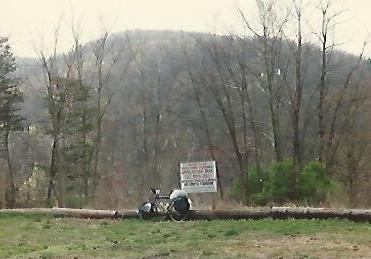 Ohio to the east coast covered almost 600 miles in 15 days. The perfect shakedown leg, although I think it rained on me every day in Pennsylvania. I blame Danny DeVito.