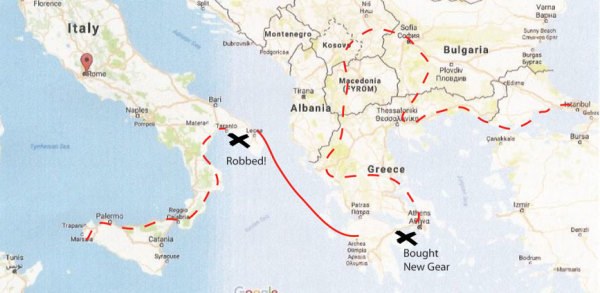 Italian gear was way too expensive, so I hopped a ferry to Greece and bought new gear in Athens. The locals warned me that all Greek products were somehow defective, and unfortunately, their warnings turned out to be true.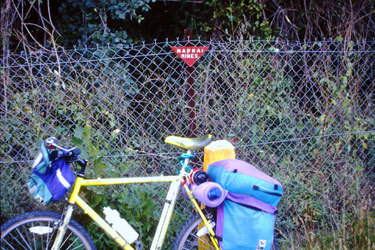 The Thaiwanese bike was twice as heavy as my original, making it feel like I was dragging something behind me or riding with two flat tires. The tent ripped the first time I set it up, and the ground mat was nothing but a worthess foam pad.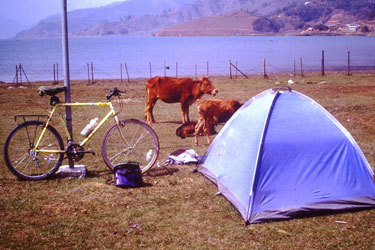 Luckily, Greece was a fairly easy country for a cyclist, giving me time to get used to the new gear. I was amazed at the number of ruins I passed along the way -- unguarded and seemingly forgotten.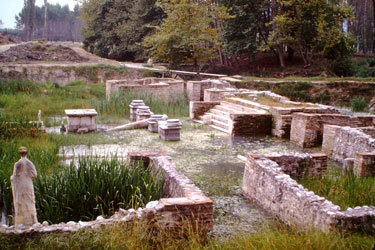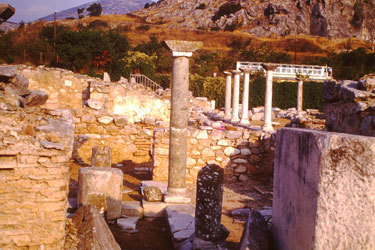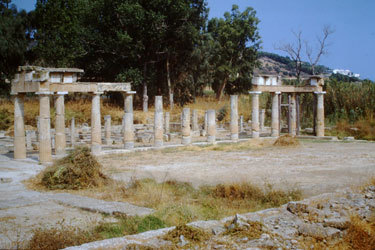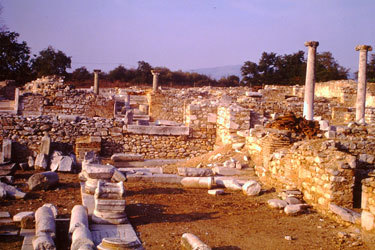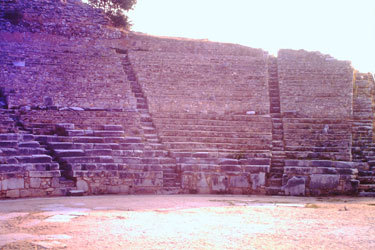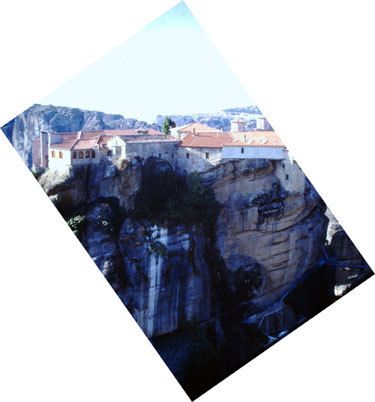 I cycled past the monasteries of Meteora, perched high on the clifftops. Some of them had ropes dangling down the cliff with baskets tied on the end for hauling up supplies.

And then, the casual bike tour ended in the mountains of central Turkey. Perhaps an omen can be seen in the top photograph. That fence is the Turkish border, and the red placard reads, "Mines."