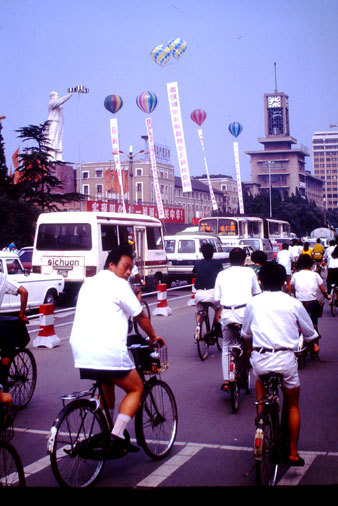 I begin the foreword of One More Horizon with, "By all rights, I should be dead -- many times over . . . yet the fact that I am not dead is a testimony to one unchanging human factor . . . that ordinary people around the world retain a generosity of spirit not always reflected in the behavior of their governments."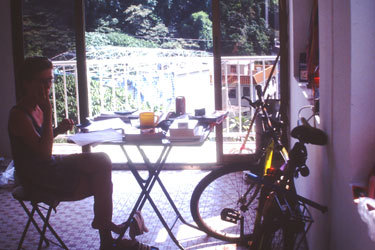 I made it to Hong Kong, and I made it home, thanks in no small part to those ordinary, or extraordinary, people.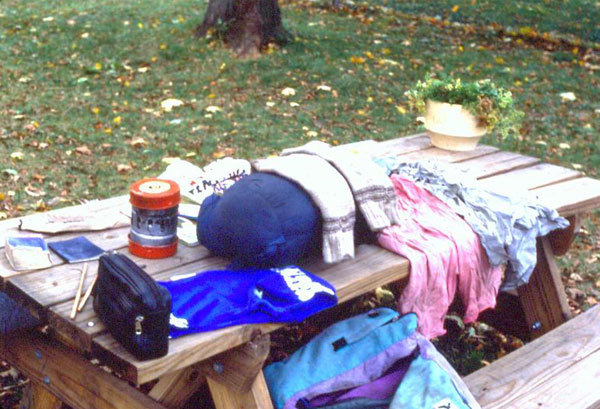 One of those people was Josephine, a British expatriot I stayed with in Hong Kong. This is the only image I have of Jo, a view from inside her apartment. Not a very good photo, but I include it for those readers who have asked me about her.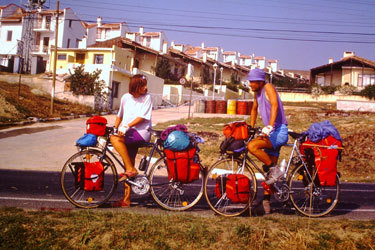 Shortly after returning home, I took this photo of all my worldly possessions. Panniers, a sleeping bag, one change of clothes, a Russian camp stove, a few tools, and a pair of chop sticks. The bike stayed in Hong Kong with Jo.

We decided to cycle the Karakoram Highway. On May 2nd, we stayed in a hostel at the foot of the Karakoram, where we heard about another cyclist "with very few baggages." We checked the hostel register, and indeed -- it was you!  And we were -- six months after Istanbul -- only five days behind you. Funny isn't it? We tried to catch you but never did.

In China, we were caught 40 km after the border at the military barrier. Seven military police against two harmless cyclists. We were forced to take the bus. Anyway, to visit China by bicycle is too big!
I'll leave you with this letter from two German cyclists who rode along with me for a few days in Turkey (Dieter and Suzie, shown here.) It found me several months after I returned home, and starts out, "Hello Scott! Remember us? Istanbul, Turkey more than one year ago."

Too big indeed.